Lube Advisor
Why MAG 1®
MAG 1® motor oils and lubricants are designed to keep pace with today's engine demands, requiring lighter viscosities and increased power densities. It's the only brand with FMX® Technology System, which meets the difficult challenges of effectively balancing performance, strength and durability.
The Meaning of Evolutionary Performance™

Today's engines, machinery and equipment are evolving rapidly as OEMs push for more power density, lighter viscosity oil and increased fuel or fluid efficiency.
MAG 1 is leading the way in this new evolution, based on the science of advanced additives and powerful molecular structures. It's all part of exclusive FMX Technology System.
It means – despite lower viscosities – MAG 1 still delivers extraordinary performance, strength and durability, in every grade. Even the thinnest MAG 1 oils and fluids perform better than thicker oils of the past.
Discover the Evidence Behind the Evolution
Extensive research and testing went into development of the MAG 1 FMX® Technology System. See how its unique anti-friction formulation helps to increase performance and reduce wear.
Benefits at a Glance
MAG 1 engine oils and lubricants are chemically formulated to deliver a higher level of performance that rises to the challenge of ever-increasing demands and developments by automotive, heavy duty truck and industrial equipment manufacturers. Below are a few substantial advantages.
MAG 1 delivers unsurpassed protection to control friction and wear well beyond standard industry requirements. It can also help extend engine life and improve the performance of all types of vehicles, trucks, machinery, and equipment.
MAG 1 is bolstered by FMX Technology, which provides a very strong oil film that shields engines, parts and machinery at multiple points of contact and fights friction between rotating parts.
MAG 1 protects as well on the last day as it does on the first. Even under the most extreme operating conditions, it retains viscosity and withstands heat and shearing.
With a powerful, molecular-reinforced formulation, MAG 1 reduces engine and equipment stresses from high heat, cold starts, heavy loads, steep inclines, dusty roads, power density, and more.
Well-Earned Reputation
MAG 1 is the brand to trust no matter what kind of vehicle you drive or equipment you operate. Manufactured in the U.S.A. by one of the world's leading suppliers of lubricants and automotive chemicals, its solid reputation and record of performance over many years is a testament to the consistent, dependable quality of every MAG 1 product.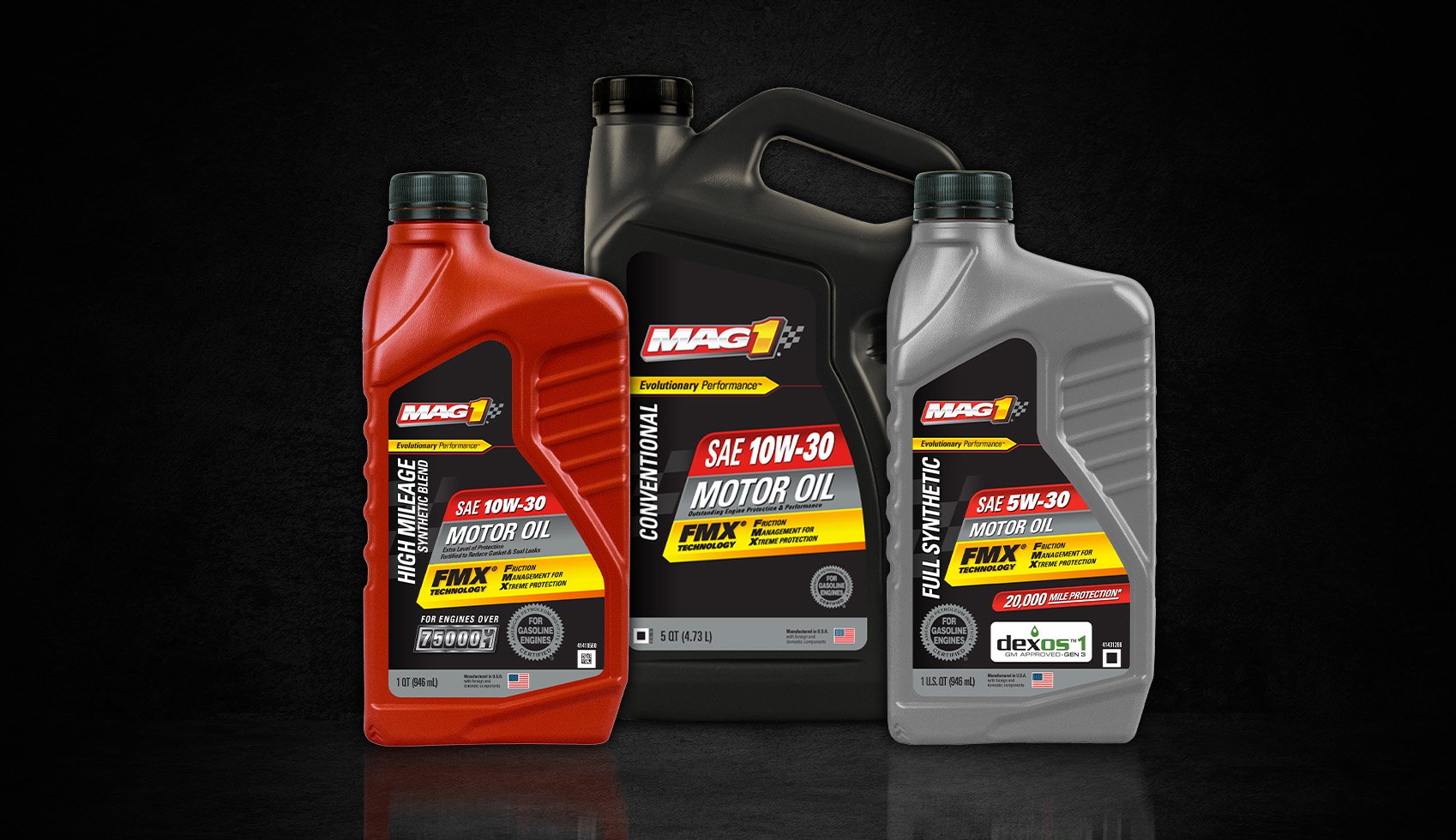 FMX® Technology at Work
New demands and conditions call for new technology... like FMX. It's an exclusive performance-boosting system that works on many levels under the most severe operating conditions.
Fortified by a new-generation molecular structure, MAG 1 provides a very powerful, anti-wear oil film barrier.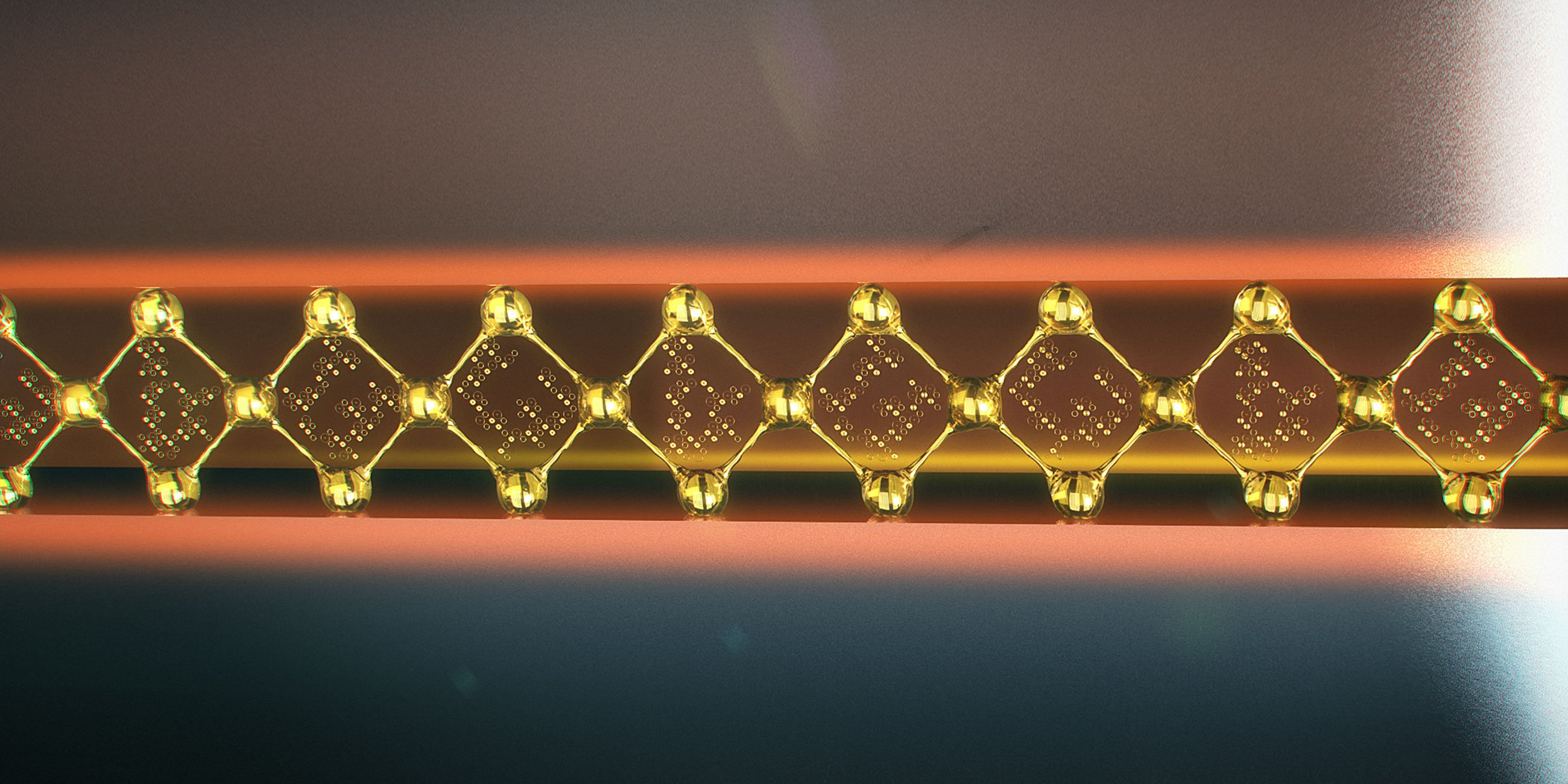 Heat from extreme engine loads triggers a chemical reaction that transforms the molecules in the oil, causing them to bond tightly together in a multi-layered, friction-fighting mesh. These reinforced layers create an oil film that retains multiple points of contact with engine surfaces to prevent metal-to-metal friction between rotating parts.
The result is more consistent, reliable performance in the most extreme weather and operating conditions.